Level 2 - 2020 Building a Protective Environment for Children - USA
Information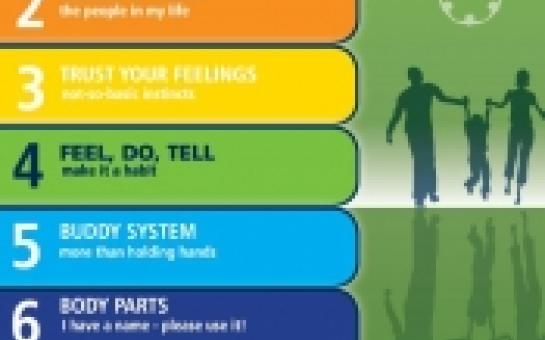 About this training
This course will assist Early Years Educators, Organisations and Individuals to comply with their legislative requirements and meet duty of care obligations regarding Child abuse.
This is the SECOND level of our Essential Child Protection series. 
Our favorite! This is our innovative signature Child Protection course that delivers essential lessons for the entire community. It is designed to assist professionals and the wider community to embed practical child protection strategies into their daily lives, and the lives of all our children.  This course takes a fresh approach to Child Protection using practical strategies that everyone can learn to use to protect themselves and others from child abuse. You will learn the 7 Steps 2 Safety and appreciate the way they not only protect children, but transform your relationship with them.  
Learning Outcomes of this course include:
Learner will be able to discuss and implement structured curriculum and informal interaction in child protection teaching;

Learners will be able to practice discussion centered on feelings in programming for children and parents;

Learners will be able to develop programming that allows expression through communication and means other than words;

Learners will be able to foster ongoing engagement and communication with parents and children;

Learners will be able to arrange sharing of resources and ideas to promote children's social and emotional development;

Learners will be able to describe the 7 Steps 2 Safety program.
Course duration: 2 hours
Pre-Requisites:  It is strongly suggested learners complete Level 1 - Legal & Practical Response to Child Abuse, of the Essential Child protection System prior to this lesson.
Learning Assessment: Multiple choice questions through the course.  No further study or assessment.
Certificate: Available for download at the time of successful completion of the online learning.
IACET CEU'S –  On successful attainment of this accreditation this course will carry 0.2 CEU
Cost:  Individuals cost $20.00  If you are part of a Service / Centre please contact us for multiple course discount.
Support: For questions or support surrounding the content of this course or purchasing the course please go to the Support page or Contact Us page.
Add to cart / 20 USD