In Safe Hands exhibited recently at the Early Childhood Council Annual Conference 2012. The amount of interest shown by delegates was simply fantastic. It is In Safe Hands priority to provide a online Child Protection training system to the Early Education sector in New Zealand and this conference provided a great platform to achieve this goal.
In Safe Hands also provided a great Auction item for the Conference. Congratulations to Paula Robinson and all the team at New Brighton Community pre school & Nursery for supporting the Early Childhood Council in securing the $2000 auction item. This included four years of online training for the pre school and nursery and a review of the services child protection policies and procedures.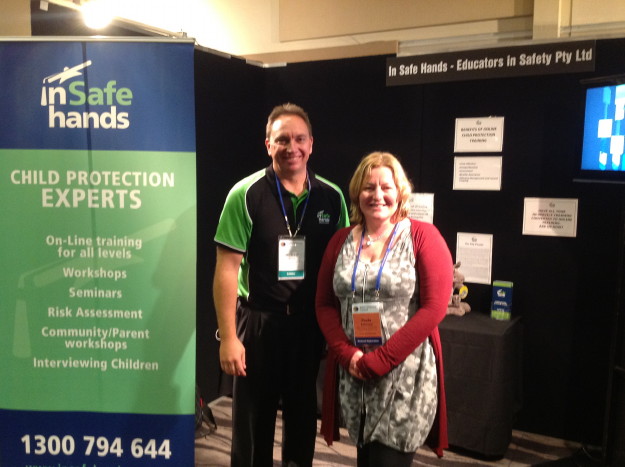 Michael from In Safe Hands with Paula Robinson the successful bider for the $2000 Auction prize donated by In Safe HAnds to the Nez Zealand Early Childhood Council.
For posting your valuable comment, please
Login